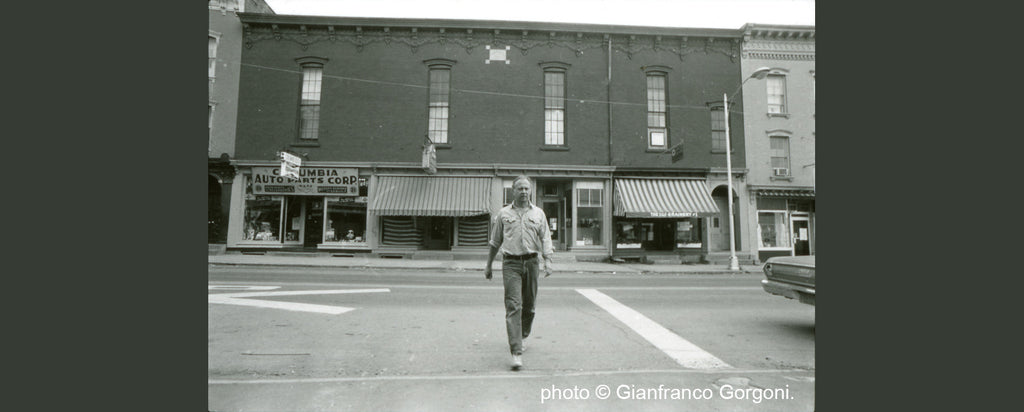 The Village of Chatham has a rich and exciting history and Bimi's home -- Cady Hall-- has been a central player. From vaudeville to early motion picture technology to a giant of contemporary artists -- our lovely location on Main Street has housed it all.
The building has an illustrious history. Cady Hall began its life in the late 19th century as Allen's Theatre, a  vaudeville venue that was used for both films and live performances into the 1930s.
The movie bug for Chatham residents began in the early 1900s when Cady's Opera House, now Cady Hall, offered shows of sequential images created by the Antomotioscope, a machine which preceded the moving picture technology. On November 27, 1907 residents paid 10 to 15 cents per seat at Cady's Hall to see Sublime Movie Pictures' The Life of Christ, the first moving picture to be shown in Columbia County.Advertised as "A Gigantic 10 Reel Production: Two Machines, Giving a Non-Stop Show. No Time Lost Changing Reels."The bottom of the program promises "Big Pictures are Worth While." 
Chatham was a lively center of industry in the first decades of the 20th century. Just behind Cady Hall are a set of train tracks now used for freight — that used to serve major passenger lines. Celebrities including Houdini and the Three Stooges who had just performed in Manhattan would hop off the train, do a quick gig at Cady Hall, then catch the next train up to Montreal.
In the 1970s, Ellsworth Kelly  took over the grand second floor as his studio and produced a group of paintings he called the "Chatham Series," among other works. Thus began his long  and loving association with Columbia County.
Bimi's is honored to be housed in such an illustrious and historically interesting building.