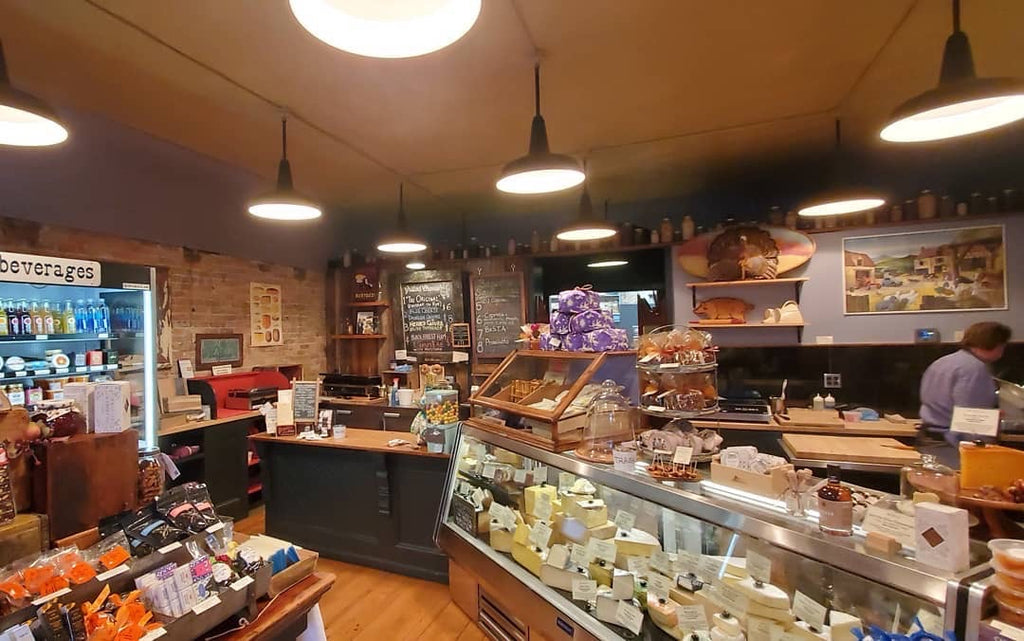 As 2019 veers and crashes to its final month, we are loving our newly refreshed space, savoring steamy drinks made on our new espresso machine, and musing on our motto:
CAMARADERIE. COMMUNITY. CHEESE.
These words remind us of why we  came up with the idea to open the store in the first place. We value the power of coming together to talk, trade stories, defend ideas and, hopefully, laugh a lot --- all the better if it happens with neighbors, friends and family over a delicious spread of food!
We are THRILLED to have surpassed the milestone of 5 years in business and to have become a dependable and beloved staple on Main Street.
Thank you wonderful customers, both neighbors and far-away, for supporting our store and our vision! We look forward to rolling out all sorts of new things in the new year!
Happy happy holidays to you.
xo
Ellen, Chris and the Bimi's Team.